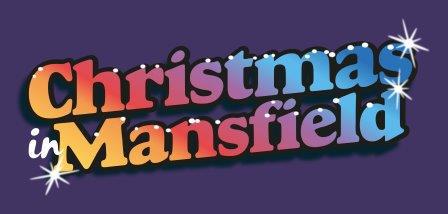 Tickets can be booked from tomorrow (19 November) for Mansfield District Council's Winter Festival to be held in a heated marquee in Titchfield Park on Saturday 18 December.
Tickets are free and can be booked via the Mansfield Palace Theatre website (link opens in new window). They are limited and available on a first-come-first-served basis. One ticket per person is required.
The festival will include a children's Christmas party from 11am until 12noon when youngsters can enjoy singing, dancing, playing festive games for prizes and meeting Santa and the elves.
There will then be seated festive film screenings from 1pm to 7pm of The Muppet Christmas Carol, Arthur Christmas and Elf with limited supplies of free popcorn and other treats.
Executive Mayor Andy Abrahams said: "With Covid still very much with us, it is only sensible that we arrange a different set of festive events this year, and the Winter Festival looks like being one of the highlights of the season in Mansfield.
"The festivities will be taking place in a cosy marquee so there will be no need to worry about the weather.
"We have to limit numbers for safety reasons so if you and your children want to enjoy the fun, be sure to book early as the indoor part of the event will almost certainly be fully booked up very quickly.
"Although it is under cover and heated, people may still want to bring their own blankets and flasks of hot chocolate to enjoy during the film showings.
"Outside there will also be lots of festive fun including a snow machine, free entertainers, food and drink to buy, and free treat handouts which anyone can come along to enjoy without a ticket.
"We are encouraging people to dress up in their favourite Christmas finery to add to the seasonal atmosphere."
Children must be accompanied by a responsible adult aged 18 or over. The indoor party is suitable for all ages but the games may be more suitable for ages three and above.
The festival opens at 10.30am. E-tickets will be checked to gain entry to the marquee. Anyone with Covid-19 symptoms should not attend. They should get in touch by emailing the Events team at events@mansfield.gov.uk (link opens in email app) if cancelling so that their tickets can be re-allocated to those on a waiting list.
For more information about Christmas in Mansfield, visit the council website (link opens in new window).
Film details
The Muppet Christmas Carol
1pm to 2.30pm
The fabulous Muppets band together to teach Scrooge (Michael Caine) the meaning of Christmas in this charming adaptation of Charles Dickens' classic tale.
Certificate: U
Arthur Christmas
3pm to 4.40pm
This CG-animated comedy, set in Santa's ultra-high-tech operation hidden beneath the North Pole, at last reveals the answer to every child's question: how does Santa deliver all those presents in one night? The plot centres on a family in a state of comic dysfunction and an unlikely hero with an urgent mission that must be completed before Christmas morning dawns.
Certificate: U
Elf
5.15pm to 6.50pm
One Christmas Eve, a baby crawled undetected into Santa's sack during his stop at an orphanage and was accidentally whisked back to the North Pole where he was raised as one of Santa's elves. When he grew three sizes larger than everyone else, it became clear that Buddy would never truly fit into the elf world in Santa's workshop. So he decides to set off for New York city, in search of his roots and his real father.
Certificate: PG