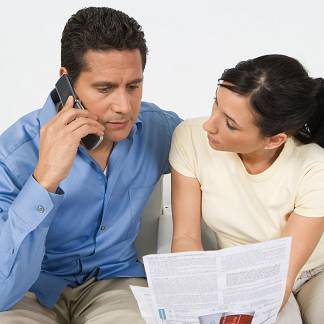 People at risk of losing their home in Mansfield are being urged to contact the council as early as possible to avoid facing eviction.
Throughout the pandemic emergency measures, landlords have been prevented by government rules from evicting tenants but this is set to end on 20 September.

The fear is that people who may have lost their jobs or been furloughed, during the pandemic, and built up rent arrears while their finances have been reduced, could be putting themselves at risk of homelessness.

Now Mansfield District Council is highlighting its homelessness prevention package to tackle potential problems people may be facing.
Cllr Marion Bradshaw, Portfolio Holder for Housing, said: "We really want people to get in touch with us sooner rather than later if they are in a difficult position with their housing costs.

"We know the temptation is for people to try to put debt problems to the back of the 'things to deal with' queue in the hope that their lives will pick up and the problems will disappear.

"But the last thing we want is for people to become homeless and often there are solutions to prevent this if only people come to us early enough. It costs the council in the region of £2,500 for each person who comes to us as homeless so prevention measures can reduce this cost significantly."

The council's Housing service can offer financial guidance and support around state benefits and helping people to apply for everything they are entitled to claim and facilitate access to other agencies such as food banks and mental health support services.

The team can also advise people leaving the armed forces or prison, and those facing a relationship breakdown or living in an abusive environment or with social care or medical needs.
Early Intervention Officers can offer one-to-one support for people with the most complex needs, and temporary and emergency accommodation can be provided in extreme cases.

There is also support for private landlords who may be thinking of evicting a tenant.

Councils across the county are working together with landlords organisation DASH to promote the Call B4 You Serve support service to advise private landlords in cases where they are about to serve an eviction notice on a tenant.
The government funded service provides an impartial advice to both landlords and tenants to prevent evictions wherever possible, including advice on financial support, including discretionary council help with payments towards rent arrears. So far, the scheme has helped more than 300 tenants and 250 landlords across Nottinghamshire and Derbyshire.
Landlords and letting agents who need help can email CB4YS@derby.gov.uk or call 01332 641408. Tenants facing difficulty can call the council on 01623 463125 for a referral to the service. Details of Call B4 You Serve can be found at on the DASH website (link opens in new window).
Alternatively they can call 01623 463121 or email homelessenquiries@mansfield.gov.uk. Further information can also be found at on the council website (link opens in new wndow).