FOOD Clubs
Family Action has launched Food On Our Doorstep (FOOD) clubs in Mansfield to provide families with good-quality food at a low cost, while also reducing food waste.
It costs just £1 a year for your family to become a member. Once you've joined, you can purchase a bag of tasty food items every week worth between £10 to £15 for just £3.50! To become a member you must live or work within 15 minutes of the club you would like to join:
St Johns Centre FOOD Club
Tuesdays, 3pm to 5pm
St John St, Mansfield, NG18 1QH
Bellamy Road FOOD Club
Fridays, 12pm to 2pm
Trowell Court Community Centre, 15 Trowell Court, Mansfield, NG18 4NT
Bull Farm FOOD Club
Fridays (from 23 April), 1pm to 3pm
Crescent School, Booth Crescent, Mansfield, NG19 7LF
Ravensdale FOOD Club
Tuesdays, 10am to 12noon
APTCOO Learn, Work and Earn Centre, 79 Sandy Lane, Mansfield, NG18 2LT
Mansfield Woodhouse FOOD Club
Fridays, 10am to 12noon
The Meadows Community Centre, Slant Lane, Mansfield Woodhouse, NG19 8EY
Oak Tree FOOD Club
Fridays, 12pm to 2pm
Oak Tree Lane Surgery, Jubilee Way, Mansfield, NG18 3SF
For information about any of the FOOD Clubs, please email mansfieldfoodclubs@family-action.org.uk
The below club is independently run on behalf of Newark and Sherwood District Council and is separate from the Family Action clubs listed above.
Clipstone FOOD Club
Thursday 1-3pm
The Community Centre, The Circle, Clipstone, NG21 9EF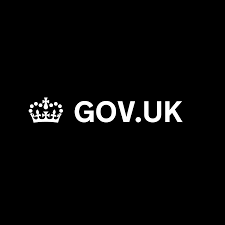 Check your benefit entitlement
You can use an independent benefits calculator to find out what benefits you are entitled to.
Check entitlement