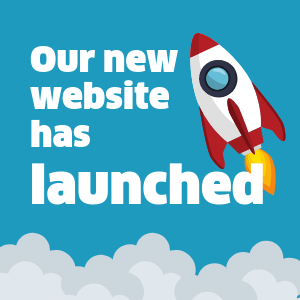 Today we have launched our new council website to help residents, businesses and visitors find what they need more easily.
Our improved website will pave the way for the introduction of more online services over the coming months.
The website will make it easier for you to contact the council, to access the services you need and to learn more about the great facilities and events that are available locally.
The new site is based on leading council websites from across the UK. It has been designed with mobile users in mind and it is responsive to whatever device you are using.
Cllr Craig Whitby, Portfolio Holder for Corporate and Finance, said: "We're committed to putting our customers first and we've made it easier for people to find what they need online, first time around by making it easier to navigate and search our website.
"We plan to bring many more services and tools online in the future and the long-term vision is for the website to become the first choice for customers to do council business. In the coming months, people will be able to access an increasing number of services, make bookings and online payments at a time and in a way that suits them best.
"We asked customers what they thought of the old site and what improvements they wanted. We've listened to their feedback and over the next 12 months, visitors will be able to do even more of what they want online.
"Like anything new, it might take a little bit of getting used to and we may need to make some tweaks along the way, but we're confident we've got a good platform to adapt and improve going forward."
Many of you access council services by visiting the Civic Centre or by phoning. This can take a lot of time for you and costs the council a lot of money that could be better spent on frontline services.
We are committed to reducing processing times and costs through automating processes where possible and bringing more services online, while continuing to support those who are not yet online.
You may notice a few minor issues as everything switches over from the old site to the new site but please be patient and any problems you do experience should resolve themselves shortly.