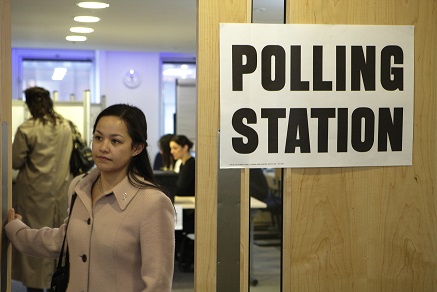 Mansfield District Council has agreed to find alternative venues for polling stations to avoid schools having to close this year.
The decision follows requests by Nottinghamshire County Council and head teachers for councils to find alternatives to using schools as polling stations for the forthcoming local government elections on 6 May 2021.
Mansfield Deputy Returning Officer Hayley Barsby, who took the decision on 9 March, said: "This action recognises the impact on students and parents of a further day of school closures and home schooling in a year in which education has been severely affected due to the various National Lockdowns.
"We will look again at which premises we use as polling stations following the review of ward boundaries by the Boundary Commission later this year."
The decision also takes into account the unavailability of previously used polling places.
The changes are:
Warsop Methodist Church moves to Black Market Venue
Church Vale Primary School moves to Tudor Barn
Nettleworth Infant School, Mansfield Woodhouse, moves to Mansfield Woodhouse Seventh Day Adventist Church
St Edmund's Church of England School, Mansfield Woodhouse moves to Turner Community Hall, Mansfield Woodhouse
Heatherley Primary School moves to Flint Avenue Community Centre
John T Rice Infant and Nursery School, Forest Town, moves to The Garrage Young People's Centre, Forest Town
St Patrick's Catholic Primary School moves to the The Sherwoods Community Hall
Tuxford Court Meeting Room moves to Trowell Court Hall
Mansfield Primary Academy moves to Henley Hall and St Lawrence's Church Hall
Asquith Primary School moves to the Calvary Church
Berry Hill Primary moves to a Portacabin on King George V Park and to The Church of Jesus Christ of Latter-day Saints
Sutton Road Primary School moves to the Bold Forester
The Flying High Academy moves to Brookside Hall.
Find your polling station by entering your postcode on the council website (link opens in new window).
Residents are reminded that the deadline for registering to vote in the 6 May elections is 19 April. They can register online (link to government website opens in new window).
The deadlines for applying to vote by post is 5pm on 20 April, and 5pm 27 April to vote by proxy.
For more information about elections and voting see the council website (link opens in new window). The Elections team can be contacted by email (link to email app opens in new window) or call 01623 463345.