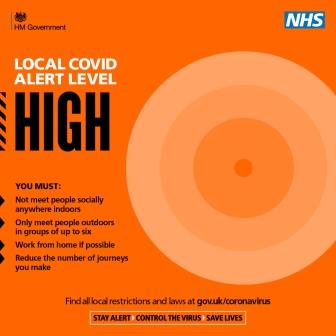 As talks between Nottinghamshire council leaders and the Government continue, Mansfield District Council has provided an update on the COVID-19 situation in the district.
Hayley Barsby, the council's Chief Executive, said: "We are working with Nottinghamshire County Council's Director of Public Health and through the Countywide Covid Engagement Board to ensure that the most appropriate response is taken for the county and Mansfield.
"We are meeting frequently to ensure that we are able to inform discussions with the Government and that any response is based on evidence that reflects the current transmission rates and impact on health services.
"We are in a critical place and although our infection rates may not be at the level of those in the city or other districts or boroughs, they have doubled in seven days and are rapidly increasing in the over 60s age group, which is very concerning. If cases continue to rise at this rate, it may not be long before our numbers rise above those elsewhere in Nottinghamshire meaning that extra restrictions are required in our district.
"It is vitally important that we take the threat of COVID-19 seriously. This means doing all we can to protect our family, friends, Mansfield communities and ourselves."
Executive Mayor Andy Abrahams said: "It is imperative that everyone in Mansfield, and indeed in Nottinghamshire, follows the rules and guidance to the letter because the demand on our hospitals is increasing every day.
"The one lesson we all should have learned from March is that if you don't curb infection rates many more lives will be lost and businesses closed. It is my belief that a smaller amount of constraint now will protect businesses and communities in the longer term.
"We all have a personal responsibility to keep ourselves and others safe by keeping to the rules. The message could not be clearer. Wash your hands, cover your face and make space."
Please follow all the guidance on the Government's covid alert level high webpage (opens in new window).