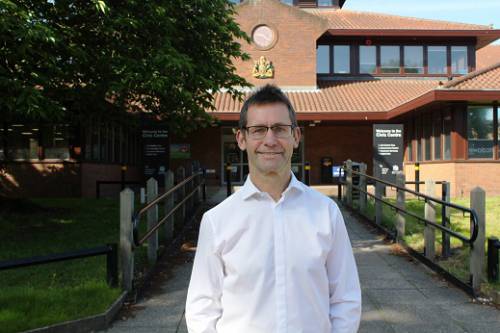 Mansfield District Council has responded to moves by Nottinghamshire County Council to form a county-wide unitary authority.

It is calling for due collaboration and consultation to ensure the needs of local residents and businesses are fully considered before any decisions are taken.

The county council has written to the Secretary of State for Housing, Communities and Local Government seeking a formal invitation to submit proposals for public service reform.

It is arguing that the current two-tier structure of county and district/borough councils no longer serves the interests of the county's 1.2 million residents and taxpayers.

Executive Mayor of Mansfield Andy Abrahams said "Mansfield District Council is committed to working with the county, city and other districts to move forward the discussion on public sector reform. But the time must be right to do this and the middle of a pandemic is the wrong time.

"Any consideration of a change of this magnitude should be well thought through and one that adds value to the people we serve.

"I strongly believe that any option should consider democracy, accountability and the interests of this district and not just the finances of one organisation."
In a soon to be released White Paper on Devolution and Recovery, the Government is expected to invite councils across the country to come forward with proposals to create new, unitary councils that have responsibility for all local government services within their areas.

Mansfield District Council, in a letter jointly signed by the leaders of six other district and borough authorities in Nottinghamshire and Nottingham City Council, which is already a unitary authority, has warned Luke Hall MP, Minister of State for Regional Growth and Local Government, against any hasty implementation of change.
The council leaders urge the minister to invite councils to submit alternative proposals in the coming year to consider alongside the Nottinghamshire County Council preferred option.
Mayor Andy added: "It is surely better to wait and see what the White Paper contains before consideration is given to local government re-organisation and wider public service reform.
"Our system of local government in Nottinghamshire has largely been in place for 46 years so it has to be in the interests of everyone in this county that this consideration is given adequate time to examine all the options, and that all tiers of local government and other key partners are involved in that process. This is something that has not been part of the county council's plans to date.
"Without proper consultation, we believe any changes to local government in this county would be carried out in an undemocratic manner. The people of Mansfield, and indeed the whole county, deserve better."