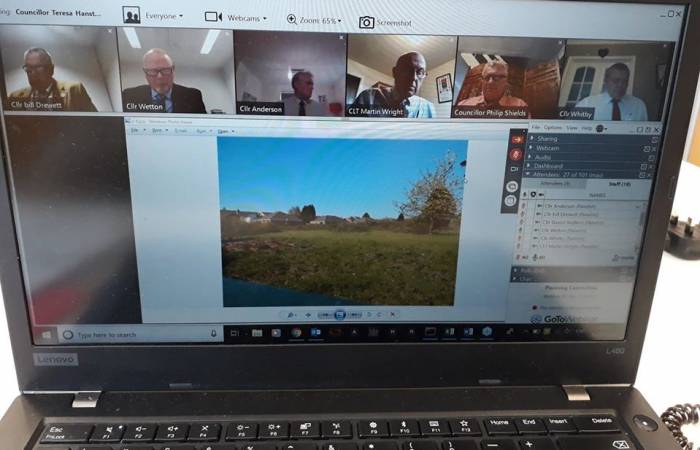 Mansfield District Council has successfully held its first virtual meeting of the Planning Applications Committee during which councillors agreed to a plan for 169 homes on land off Old Newark Road.
As part of its governance with safe social distancing measures, members of the committee met via video conferencing to consider four planning applications on Monday 18 May.

Among them was an application by O'Connell Property Ltd for outline permission for 169 dwellings on a 5.6 hectare site to the north of Old Newark Road.

The plan was originally considered in March by the committee but a decision deferred to look into the possibility of using Sherwood Avenue rather than Bellamy Road as one of two points of access to the site. The other point of access would be from the Old Newark Road/Redruth Drive.

The committee heard that the investigation by council planning officers with the applicant and Nottinghamshire Council Council, the local highways authority, had concluded that Bellamy Road remained the best option for access to the site. The outline plan was agreed at the meeting on this basis.

Cllr Stuart Richardson, Portfolio Holder for Regeneration and Growth, said: "It is good news that this plan for much needed new housing can now move forward.

"Being able to progress major regeneration schemes such as this shows that Mansfield remains very much open for business despite all the Covid-19 restrictions still in place.

"As well as this scheme, work is also continuing to move forward with the plans to redevelop Stockwell Gate North and to re-vision the town centre with the help of up to £50m of government funding that is set to head our way.

"Creating opportunities for housing, economic growth and wellbeing are all part of the council's forward looking strategy to 2023 and integral to the future of the district."
Vice-chairman of the committee, Cllr Andy Wetton, who led the meeting, said: "The first virtual council meeting went without a hitch and everyone was able to contribute effectively. I was very pleased with how it went and would like to thank the council officers and members for helping to make it happen."