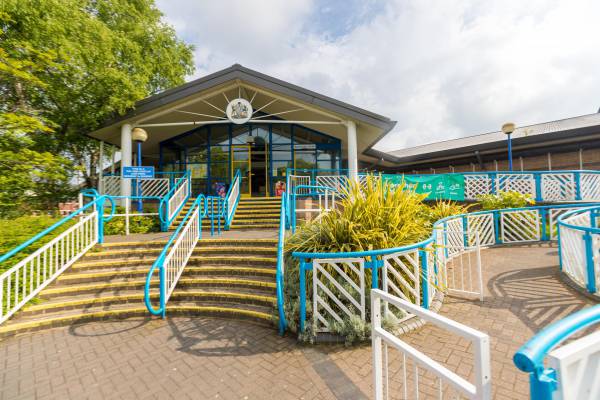 A decision on the future management of leisure centres in Mansfield will be made later this month.
Mansfield District Council has been working with specialist leisure consultants FMG Consulting Ltd to review its current leisure management service.
Potential delivery options have been identified for the four leisure centres, which are currently operated by Serco on behalf of Mansfield District Leisure Trust (MDLT). The ten-year contract with MDLT is due to end on 1 May 2022 and one year's notice is required if the council intends to end rather than renegotiate and extend it.
The council has explored all available options with the aim of:
making significant savings,
reducing the current management fee
identifying opportunities to invest in and improve existing facilities,
providing a new focus on improving the health and wellbeing of the wider community.
Cllr Andy Burgin, Portfolio Holder for Environment and Leisure, is due to consider a report on Wednesday 18 March, which seeks approval to procure a new leisure management contract.
Cllr Burgin will consider a recommendation that the council starts work on identifying opportunities for improving health and fitness and family leisure water facilities at Water Meadows and Oak Tree leisure centres, with a key element being carbon reduction measures.
The council would like to use the savings made from any new leisure management contract to develop Active Communities programmes aimed at increasing physical activity and reducing health inequalities in areas such as Ravensdale and Warsop.
The report seeks approval to appoint external consultants and specialist legal advisors to support the procurement process and contract negotiations.
The report also recommends that the council looks further into the option of a community asset transfer of River Maun Recreation Centre. A transfer means it would be run by the community for the community, which is considered may be the best option for the long-term future of the centre.
David Evans, Head of Service for Health and Communities, said: "Procuring a new leisure management contract will ensure the council receives the best value for money and the best possible service for our residents.
"We have notified MDLT and Serco of the results of the consultants' review and our future plans. All three organisations are keen to continue working together effectively for the duration of the current contract."
The Community Asset Transfer of River Maun, which would be dependent on the outcome of a feasibility study, is scheduled to take place in April 2021.
Subject to approval, work would start on the leisure contract next month, with the successful leisure management contractor for the three leisure centres appointed in December 2021 and new contract arrangements in place for 1 May 2022.