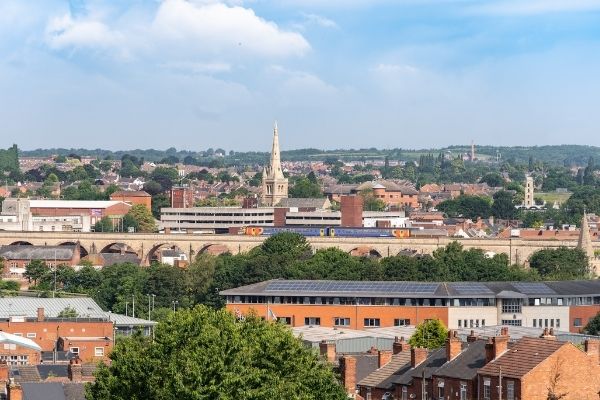 Life-saving specialist equipment, which will help stop serious blood loss in an emergency, will be installed around Mansfield.
Seventy locations across the district will soon have access to bleed control kits installed as part of a funded project with the Office of the Police and Crime Commissioner.
The specialist kits are easy to use and are designed to complement existing venue first aid supplies. They can be used to control bleeding from trauma injuries caused by serious road traffic collisions, slips and trips or any major accidents before the ambulance or paramedics arrive.
The kits, once installed, will be registered with 999, so anyone calling for an ambulance will be directed to a nearby kit. Each one contains a trauma dressing, gauze dressing, chest seal, tourniquet, gloves and scissors.
Some of the key location points the council is working with its partners to install are within the town centre and Mansfield Museum and other parts of the district, including Mansfield Woodhouse and Warsop.
Joint Portfolio Holder for Safer Communities, Health and Wellbeing, Councillor Angie Jackson, said: "Working in the same way as the growing number of defibrillators being mounted in public places, these kits provide the public with easy access to life-saving equipment.
"The bleed kits contain items that will help to save someone's life while waiting for the ambulance to arrive. Immediate action where there is a catastrophic bleed can make a big difference to the outcome.
"We are proud to be taking a coordinated partnership approach to reducing harm to our residents by introducing potentially life-saving measures such as these bleed kits. We see these kits as similar to insurance; it is there if someone needs it, but we hope never to use them."
Nottinghamshire Police and Crime Commissioner Caroline Henry said: "It's fantastic to hear that the people of Mansfield will soon be benefitting from more than 70 bleed and trauma kits throughout the district, thanks to the Office of the Police and Crime Commissioner's locality fund.
"Of course, we hope these kits never have to be used, but people in Mansfield can be assured that they are there for them if they are ever needed. They'll have done their job even if these kits can save just one life.
"We want to continue to be able to prevent crime and antisocial behaviour whilst responding effectively to the needs of local people in Mansfield. Innovative projects like these are essential alongside our existing work around mental health and addiction in making Nottinghamshire safe."
Commissioner Henry has committed £200,000 to be spent across each of the seven district and borough councils to help meet the Police and Crime Plan objectives.
Local authorities are encouraged to use this funding for innovative new programmes that aim to prevent crime and antisocial behaviour, respond efficiently and effectively to local needs, and support victims and survivors.