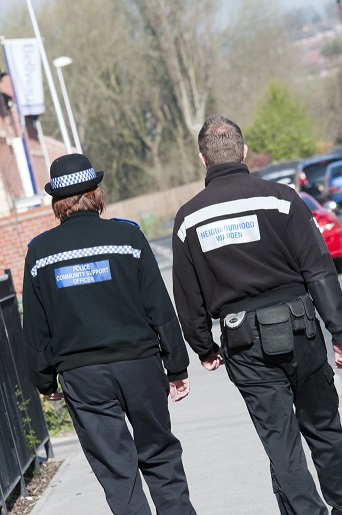 A new community safety strategy for Mansfield has pledged to make tackling antisocial behaviour, neighbourhood crimes and protecting vulnerable people priorities in the coming years.
The Mansfield Community Safety Partnership Strategic Plan for 2023 to 2026 sets out crime cutting achievements in recent years and broadly what Mansfield District Council and its community safety partners will target in the future.
The overarching aim for the partnership is to continue to work to keep the district safe and secure by creating a clean and welcoming environment, along with vibrant, sustainable and resilient communities.
Figures in the strategy show that crime increased in the district by 20.77% in 2021-2022 with 10,875 crimes recorded, compared with 2020-2021 when 9,005 offences were recorded.
Of these most (9,010) were classed as victim based crimes, which increased by 24.45%, and 4,258 were categorised as violence against the person crimes (up 22.82%).
Other crimes that saw significant increases were sexual offences which rose 36.70%, with rapes up 21.3%; and stalking and hate crimes (both up by about a third), though together these crimes represented a small proportion of crimes as a whole.
Recorded antisocial behaviour crimes were down by 20.8% and represented about 4,000 crimes. Burglaries, knife possession and thefts from vehicles also fell.
Executive Mayor Andy Abrahams said: "This is essentially about improving quality of life in this district by working closely with our partners and stakeholders to deliver measurable improvements in community safety while building confidence that we take the concerns of our communities seriously and will act quickly and conscientiously whenever there are issues.
"It is not just about tackling crime; delivering good community safety is multi-faceted. It is about ensuring good health and wellbeing, suitable housing, safe and strong neighbourhoods and positive economic and social regeneration and community cohesion. My election pledge and priority was to 'care and protect our communities'.
"Together we need to tackle not only the obvious impact of offences, but also the underlying issues which drive crime and disorder within our communities, which we hope will lead to improved perceptions of the area and more confidence among people who live here."
The new strategy has three priorities:
• Minimise the threat, harm and risk to vulnerable people and communities.
• Reducing re-offending and specifically targeting high areas of crime and antisocial behaviour (ASB).
• Tackling neighbourhood crimes such as burglary, vehicle crime, robbery and rural crime.
In respect of protecting vulnerable people, this encompasses continuing work to reduce domestic abuse and supporting those affected by it, and to protect children from being exploited or being drawn into crime.
It also targets violent extremism and hate crimes and continues to improve home fire safety and awareness.
In terms of tackling ASB, the focus in the coming years is to continue the downward trend in ASB by preventing young and vulnerable people from being drawn into criminal activity.
This will be tackled by offering intensive support, education, diversion, housing and employment opportunities, and by engaging proactively with those misusing both drugs and alcohol.
The strategy also identifies the importance of supporting vulnerable and repeat victims of ASB, and increasing public visibility from all partners in areas experiencing high levels of ASB.
In reducing neighbourhood crimes, the approach will be target hardening of areas most affected by such crimes with increased public visibility from all partners, while supporting vulnerable and repeat victims of such crimes.
The strategy highlights some of the community safety successes of recent years.
These include a Safer Streets funded scheme in Warsop which is aimed at reducing violence against women and girls. The area has seen various actions in the past year including new CCTV cameras and scheme that allows women girls to seek help in various safe spaces around the neighbourhood.
There has also been a successful mentoring and boxing tuition scheme for vulnerable young people, delivered by Switch Up. In 2021-22 the organisation helped 13 local young people between 10 and 24 years of age.
In 2022-23, Switch Up was again engaged to mentor 10 to 14 young people. Central to this project was the Kefira Girls Group which offers a safe space to young women to come together, engage in a variety of activities and to promote female empowerment and safety.
Another successful scheme has been to reduce arson, and thefts of bicycles and motorcycles on the Oak Tree Lane estate.
The strategy is now published on the council website and can be read in full on the council website (link opens in new window).