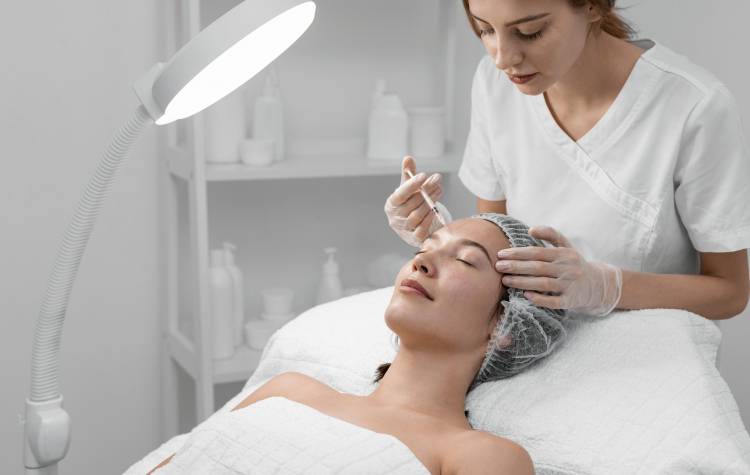 Beauty professionals and businesses are urged to have their say in making non-surgical cosmetic procedures safer.
The Government has launched a consultation that will be used to shape a new licensing scheme for practitioners and cosmetic businesses offering aesthetic procedures in England, including Botox, fillers, and laser treatments.
The first-of-its-kind consultation outlines a proposal to divide procedures into a red, amber, and green "traffic light" system based on the complication risk and asks whether some treatments should be reclassified.
Mansfield District Council will operate any new licensing scheme. The regulations would protect patients from potential harm associated with poorly performed procedures and aim to raise standards across the sector, improving the reputation and professionalism of the industry.
The authority has a legal duty to ensure various procedures and treatments are licensed and safe within the district. The authority's trading standards, environmental health and licensing teams support local businesses by helping explain legislation around regulation and protecting them from rogues.
David Evans, Head of Health and Communities at Mansfield District Council, said: "Licensing contributes to how our communities develop, live, work and relax.
"District councils are designated as licensing authorities, and each licensing authority is responsible for developing a local policy, processing applications, and convening hearings to consider any representations concerning applications or existing licences.
"I would encourage as many local beauty businesses, practitioners and customers as possible who have had cosmetic treatments fill in this consultation to have their say on making the industry safer for everyone."
The Government has already made it illegal for under-18s to access Botox and filler treatments for cosmetic purposes and banned TV and social media adverts targeting under-18s with cosmetic procedures.
Minister for the Women's Health Strategy, Maria Caulfield added: "Whether it's Botox, dermal fillers or even a chemical peel, we have heard too many stories of people who've had bad experiences from getting a cosmetic procedure from someone who is inexperienced or underqualified.
"There's no doubt that the popularity of cosmetic procedures is increasing, so it's our role to ensure consistent standards for consumers and a level playing field for businesses and practitioners.
"We want to make sure we get this right for everyone, which is why we want to hear your opinions and experiences through our new consultation."
The consultation will run for eight weeks and close on 28 October 2023. Have your say via the online consultation form here (opens in new window).