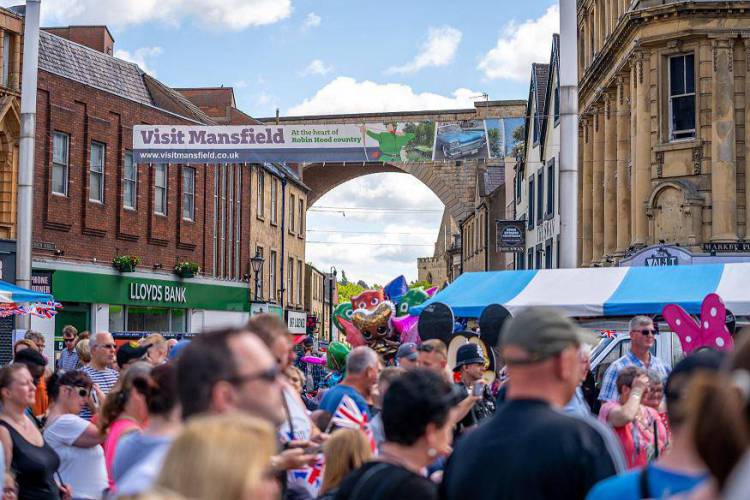 New figures show that tourism is making a strong post-pandemic comeback in Mansfield.
Mansfield District Council has become a partner in a new county-wide initiative to better understand the visitor economy.
Initial data released by Marketing Nottinghamshire on behalf of Nottinghamshire County Council and Nottingham City Council, Mansfield District Council and Newark and Sherwood District Council show that in 2022 the visitor economy was worth £137.37m to Mansfield.
This is up from £124.5.m in 2021 and shows the district is making good progress towards the 2018 high spot of £161.67m, with 2.71m people visiting the district in 2022 compared with 2.41m in 2021 and 3.18m in 2018.
Cllr Stuart Richardson, Portfolio Holder for Regeneration and Growth, said: "Mansfield is following the recovery trend and signs for the visitor economy are overall very positive with more people working in the sector than the last three years and the industry contributing more to our economy year on year.
"The council is committed to encouraging more people to see Mansfield as a place to visit, and details of this will be developed and revealed in the coming year as part of the Destination Mansfield strategy."
Executive Mayor of Mansfield Andy Abrahams added: "This year has been the best yet for events in the district, including our first Caribbean carnival, the first Mansfield Film Festival, along with the increasingly popular learning disability Onefest, Armed Forces Day, Party in the Market and Summer Festival. Our £3m investment to transform Berry Hill Park into a Destination Park will continue to put Mansfield on the map."
The new figures showed the visitor economy is an expanding sector for employment in Mansfield. The sector supported the equivalent of 1,379 full-time jobs in 2022, an increase from 1,254 in 2021 and 845 in 2020.
Day visits between 2018 and 2022 made up 80% of the total value of the district's visitor economy, with a 12.6% growth in day visitors in 2022 compared with 2021.
During visits, 26% of expenditure was on shopping (non-food), 18% was on food and drink, and 7.3% on recreation. Most people visited Mansfield in May, with 290,000 visits, closely followed by June with 273,000 and April with 260,000.
Among visitors, there was a 4.2% increase in 2022 among those who stayed in the district compared with 2021.
The number of people staying with friends and relatives increased and remained the biggest contributor to overnight stays in Mansfield, with visitor numbers remaining stable post-pandemic. This segment of visitors generated 410,000 visitor days in 2022, which is an increase from 380,00 in 2021 and 214,000 in 2020.
However, the length of time that people stayed in the district was shorter in 2022 compared with 2018. In 2018, the average length of stay was 3.46 days and in 2022, it was 2.97 days.
The new data uses the Scarborough Tourism Economic Assessment Model, an industry-recognised evaluation of the volume and value of the visitor economy.
The information will help inform future investment and development opportunities in Mansfield and support the growth of the visitor economy.