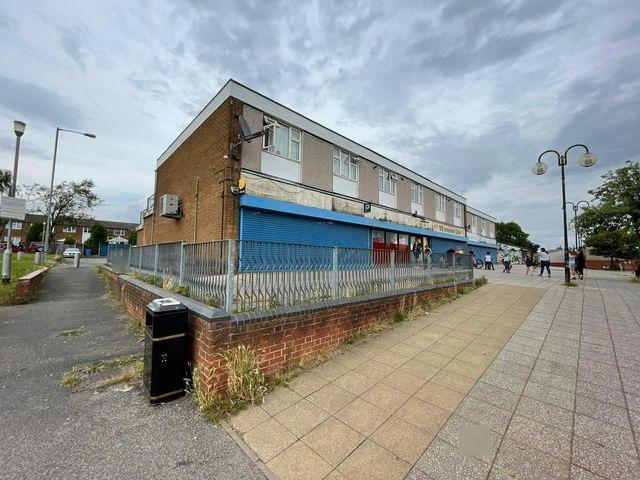 An extensive redevelopment programme in the heart of a Mansfield estate is moving to the next phase with the successful appointment of contractors.
Mansfield District Council has appointed Mercer Building Solutions following a competitive tender process to undertake numerous works in the Bellamy Road estate.
The £7m upgrade has been conducted in phases and has already seen the opening of a new play park and learn-to-ride cycle track in 2022. The next stage, led by Mercer, will see 22 high-quality, eco-friendly, affordable family council homes built around the newly installed village green area.
The scheme's next phase will also see the demolition of existing shops and five flats in Egmanton Road and the building of a new single-storey parade of retail outlets with a convenience store, cafe and takeaway.
There will also be a community orchard planted and a new traffic-calmed through road connecting Thorpe Road and Egmanton Road, which will allow for improved bus connections through this part of the estate.
Overall project works are expected to start on site from September 2023.
Councillor Stuart Richardson, Portfolio Holder for Regeneration and Growth, said: "We are really pleased that the regeneration of the Bellamy Road estate is moving at pace with the appointment of contractors.
"This £7m scheme has already delivered the project's first phase with the new play park and cycle track, which has already made a substantial difference to the area.
"I also want to say thank you to all Mansfield District Council staff involved in this project, they have worked long and hard to bring this development to fruition.
"I am looking forward to seeing a spade in the ground to start construction of the high-quality social housing in the autumn."
The council's in-house architects have designed the new homes to align with government carbon reduction targets and the Future Homes Standard, which is expected to be adopted nationally by 2025.
The standard requires new homes to have low-carbon heating and high energy efficiency. An average semi-detached house produces much less carbon dioxide emissions than one built to current Building Regulations.
The houses, comprising three four-bedroom semi-detached houses, eight three-bedroom semi-detached houses, nine two-bedroom semi-detached houses and two two-bedroom detached houses, will be offered at affordable rents and will be owned and managed by Mansfield District Council.
Katy Mercer, Director of Mercer Building Solutions, added: "We are delighted to be working in partnership with Mansfield District Council to regenerate the Bellamy Road estate.
"The scheme will bring much-needed affordable family housing, green spaces, and retail units to the area. It is also an exciting prospect for us to support new employment and supply chain opportunities for local people and businesses."
To see the project layout from above, watch the drone footage of the estate here - https://www.youtube.com/watch?v=64nIXPPIjFU (opens in new window).