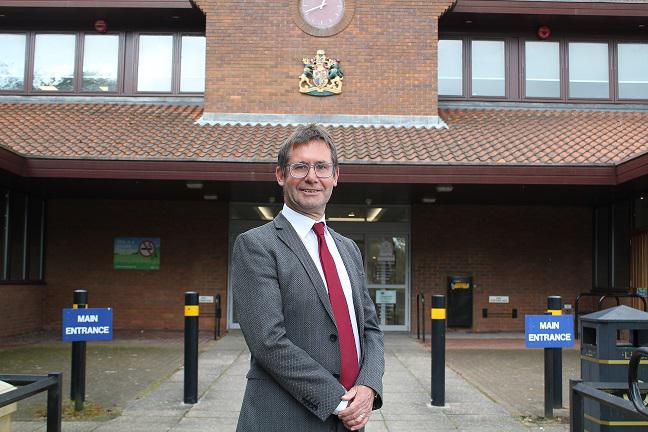 The re-elected Executive Mayor of Mansfield, Andy Abrahams, has spoken of his first busy week in office and outlined some of his aims, ambitions and challenges for the next four years.
He said: "It is only a week since the elections, and I have to admit I am still thrilled, proud and humbled by the support the Mansfield public gave us in re-electing myself as Mayor and returning so many Labour councillors
"After the wonderful Coronation weekend that included our fantastic Coronation Party at Berry Hill Park, we have been straight back down to work.
"My first election pledge was to care and protect our communities. I have had meetings already with the new head of local policing for Nottinghamshire, Nottinghamshire County Council Retail Crime Officer, Mansfield BID and all the town centre businesses to address the record-high in retail theft.
"Finding solutions to this complex problem involves us all working together and reporting every incident to gather the data and provide the evidence to secure the additional funding and resources we need to reduce the problem.
"This week, the Bank of England raised interest rates for the 11th consecutive time. Like many households and businesses across the country, we at the council have been taking stock of how this and significant inflationary pressure affects our ability to deliver services and the capital projects we have planned.
"The continuing cost of living crisis (which has caused inflation of 33 percent over the last 13 months) means we will have to review every service we provide to balance our books, and we may have some very tough decisions ahead.
"Furthermore, with construction inflation at around 15 percent and the effect of 13 years of underfunding to councils during austerity, the cumulative effect is that we have extensive and costly maintenance works to carry out on our buildings and infrastructure.
"Notwithstanding these enormous challenges, we have many multi-million pound projects that we will be progressing over the next two years, including affordable council housing schemes at Centenary Road, Bellamy Road estate and the White Hart Street development. Other projects coming up include refurbishing the old Beales building to create the multi-agency Mansfield Connect hub, the new Future Technology building on the Vision West Notts College Chesterfield Road campus, a new health hub with a swimming pool at Warsop, industrial units at Mansfield Woodhouse, and a multi-functional building with toilets and cafe at Berry Hill Park, to name a few.
"With all the fantastic partnerships working with NTU, Vision West Nottinghamshire College, Mansfield CVS, Mansfield BID, Sherwood Forest Hospitals Trust, the DWP and Nottinghamshire County Council, I am confident we will overcome all these obstacles, and we will look back in four years' time at a town centre that has been transformed and the benefits will be felt all across the district."