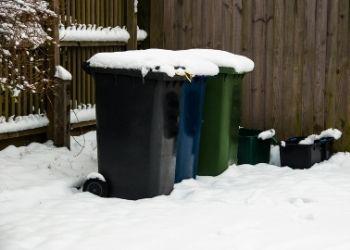 10am
Council services are operational today and we remain open for customers.


Waste and recycling rounds are being deployed; however, it is anticipated that some of the side roads will not be accessible due to weather conditions. If we don't collect your waste today, please put your bin out on Monday, and we will return as soon as we can next week.
Housing repairs will go ahead today, and tenants can also contact our housing management team and our homelessness prevention officers.
Our reception is open for visitors, and customers can contact us via the customer services team by email at mdc@mansfield.gov.uk, by private message on social media or by calling 01623 463463.
Our teams are clearing snow in the town centre to allow access to car parks. The top level of our multi-storey car parks will be closed off. There are two market traders currently standing selling fish and meat.
The crematorium is open, paths are clear, and funerals will go ahead today. Some areas for scattering ashes will be closed due to heavy snowfall.
Local reports are that the roads across Mansfield are pretty clear but snow is constant and heavy; please drive carefully. Footpaths and pedestrian areas are slippery, so please take care when out and about and avoid areas of frozen water.
We have information about staying safe and well during severe weather conditions and will continue to share any critical messages about the impact of services on our news feeds.