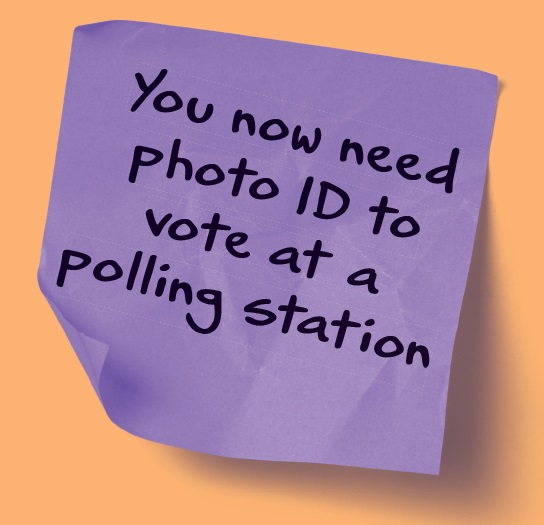 Voters can now apply for a new type of photo ID which can be used at polling stations.
Photo ID is a new requirement for elections in the UK and will be in place for the local government elections in May. Anyone turning up at a polling station will need to present their photo ID before getting a ballot paper.
Mansfield District Council elections for district councillors and The Executive Mayor will be held on Thursday 4 May and residents are being reminded to register to vote and ensure they are in possession of a form of accepted photo ID.
Passports and driving licences can be used as acceptable forms of ID - even if they are out of date, as long as the person still resembles the photo.
Also acceptable are a European Economic Area (EEA) or Commonwealth passport; a UK, EEA or Commonwealth drivers' licence, and some concessionary travel passes, such as an older person's bus pass or an Oyster 60+ card.
People who do not already have any form of accepted ID, can apply online for a new Voter Authority Certificate.
Applications can be submitted via the government website (link opens in new window). The deadline to apply for a certificate before the May elections is 5pm on Tuesday 25 April.
Applicants must be registered to vote, and will need to provide their date of birth, National Insurance number and a passport style photograph with their application. Paper application forms are available from Mansfield District Council.
There are also special provisions for people who are registered to vote anonymously to protect their safety.
Adam Hill, Returning Officer at the council said: "With Mayoral and district council elections taking place in this district in May, it is important that those who want to vote make sure they have an accepted form of ID, following the introduction of new legislation by Government.
"This will mean that you will need to provide suitable identification when casting your vote. Residents who do not have one of the accepted forms of ID can apply for a Voter Authority Certificate online, by post or in person.
"It is also very important that people make sure they are included on the register so that they do not lose their voice. I would encourage our residents to ensure they are registered ahead of May."
To find out more about photo ID and registering to vote, visit the council website (link opens in new window). For help, contact the Electoral Services team by emailing the team (link opens in email app) or by calling 01623 463463.
Ailsa Irvine, Director of Electoral Administration at the Electoral Commission, said: "The availability of free ID is important to maintaining the accessibility of elections. We are calling on all voters to check whether they have an accepted form of ID, and if not, to apply for the certificate.
"We know from research that the vast majority of people already have the ID they need. Those voters only need to remember to bring it with them on polling day. However, anyone who doesn't currently have photo ID can now apply for free voter ID."
More information about voter ID can be found on the Electoral Commission website (link opens in new window).