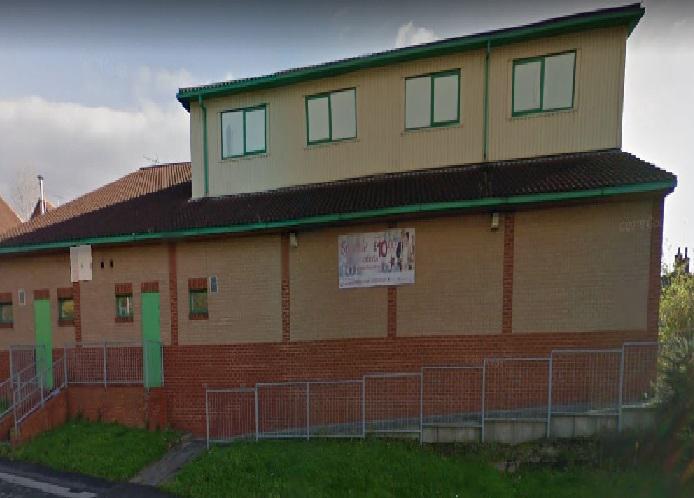 Mansfield District Council is seeking to transfer the operation of River Maun Recreation Centre to a community organisation.
The move follows a review and consultation last year into maximising the operation of its leisure facilities to find ways of improving health and wellbeing of the community. This allows the centre to be more sustainable in the longer term.
This review suggested a new way to run River Maun Recreation Centre through a Community Asset Transfer (CAT).
Community groups and organisations, which may be interested in operating the centre, are now being asked to view the information pack which can be found on the leisure contract page and, if interested, to submit their business plan to the council.
It is hoped that a new arrangement for running the centre could be in place from 1 April 2021.
Cllr Andy Burgin, Portfolio Holder for Environment and Leisure, said: "This is rare opportunity to re-assess the way we manage our facilities and bring about changes that could be genuinely beneficial in terms of reducing health inequalities in areas like Ravensdale, where the centre is based.
"By having a recreation centre run by the community, for the community, it could provide a more targeted approach to help more local people lead active, healthy lives."
At the moment the council operates the facility as part of its leisure contract through Mansfield District Leisure Trust and delivered by Serco Leisure Ltd. This contract expires on 30 April 2022.
So what are the benefits of a Community Asset Transfer?
Decision making at a neighbourhood level
Opportunity for the community to take a leading role on the future regeneration of the area
Community assets build local confidence and volunteering opportunities
A chance to build on existing assets, working with a passionate, motivated organisation to bring a brighter future for Mansfield
Ensuring the long term sustainability of this local facility.
David Evans, Head of Health and Communities at the council, said: "The council believes CAT is a viable way of securing the medium to long term future of the River Maun Recreation Centre.
"But if it is not possible to reach an agreement with a new operator, the facility will continue to be run under the council's main leisure management contract.
"It is a council priority to create a flourishing district where people are healthy and happy and to deliver this, we want to create an environment where people can lead safe, healthy lifestyles and can be physically active.
"We want to understand and respond to the needs of communities and by supporting the community to take the lead on how this centre is run, we believe this helps local people feel more like it is their centre and this will help them make the best use of it."
The authority is particularly interested in hearing how locally based organisations will develop an active and healthy communities programme as part of its vision for the centre and how it will work with partner organisations and encourage neighbourhood activity programmes for people in most need of support.
The centre has been adapted for disabled users and has accessible toilets, changing rooms, induction loops, disabled car parking, and the centre is built on one level. Facilities at the centre would be transferred to the new operator and include:
An indoor sports hall with two badminton courts, space for five-a-side football, table tennis and basketball
A small fitness suite with a range of equipment, including treadmills, bikes and weights
Large multi-purpose room.
The Community Asset Transfer will be by way of a long-term lease agreement with the community group having responsibility for the fabric of the building.
Simon Bailey, Serco Leisure's Managing Director, said: "We are fully supportive of the council's plan to transfer operations of River Maun Recreation Centre to a community organisation.
"If a suitable operating partner is found by the council, Serco Leisure and the Mansfield District Leisure Trust will carry out a smooth handover, focusing on the needs of our on-site team and the customers we have served since taking control of the facility in 2012.
"If no suitable partner organisation comes forward, we will continue operating the facility until the end of our contract in April 2022, providing the same high level of customer service people have become accustomed to from Serco Leisure and the Mansfield District Leisure Trust."
Business plans by interested parties are expected to be considered by the council in September and decision made in November.
Contact Jayne Cox or Marie Clay at leisurecontract@mansfield.gov.uk to express an interest, request further information or for an informal chat about the opportunity.