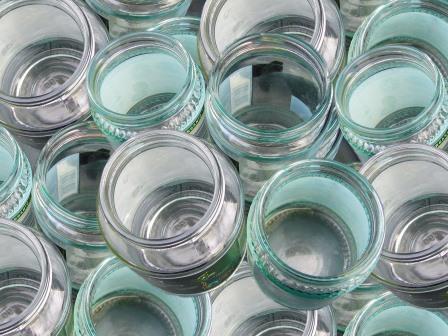 A free kerbside glass recycling scheme that will help improve the environment is on the way to Mansfield.
Letters providing more information about Mansfield District Council's new scheme have been sent to 49,000 homes across the district that will have free wheelie bins delivered from the end of April.
People living in flats and complexes will receive a separate letter from 10 February detailing their arrangements. Most of these homes will receive communal bins but where these cannot be provided due to a lack of space, residents will be able to continue recycling glass at community bottle banks. Some bottle banks will be moved to new locations to make them more convenient for areas not covered by the kerbside collections.
Between 27 April and the end of May, the council will deliver 140-litre black wheelie bins with a teal coloured lid to homes. They will be emptied every eight weeks, which is in line with other authorities that use wheelie bins for glass collection.
A collection schedule for 2020/21 will be stuck to the inside of the bin lid. Please note the collection day may differ from other bin days. Residents can also check their collection days at www.mansfield.gov.uk/bindays and sign up for free email reminders about collection days for all bins at www.mansfield.gov.uk/glassrecycling. The first collections are due to start at the end of May or start of June.
Cllr Andy Burgin, Portfolio Holder for the Environment, said: "There has been a lot of public support for this new service which will be better for the environment, increase the amount we recycle, and stop glass going to landfill or for incineration. We also hope it will stop people contaminating their blue recycling bins with glass.
"It will be part of the council's agenda to be a cleaner, greener and more welcoming district.
"Empty and clean glass bottles or jars of any colour can be put in the new bins.
"We cannot accept other glass products such as Pyrex and we ask people to please only use the bin for glass and no other forms of waste. We cannot empty the bins if they are contaminated and you may have to pay a service charge for us to return."
The council expects the new service to increase the recycling rate in Mansfield by up to 3% and reduce the contamination rate in recycling bins from 12% to 9%.
Households can opt out of getting a bin by letting the council know before 14 February at www.mansfield.gov.uk/glassrecycling. Those who don't have internet access can call 01623 463463. Anyone who opts out now will be able to opt in again later if they change their minds but there will be a charge.