See local artist Jonathan Annable's Shed of Dreams exhibition at Mansfield Museum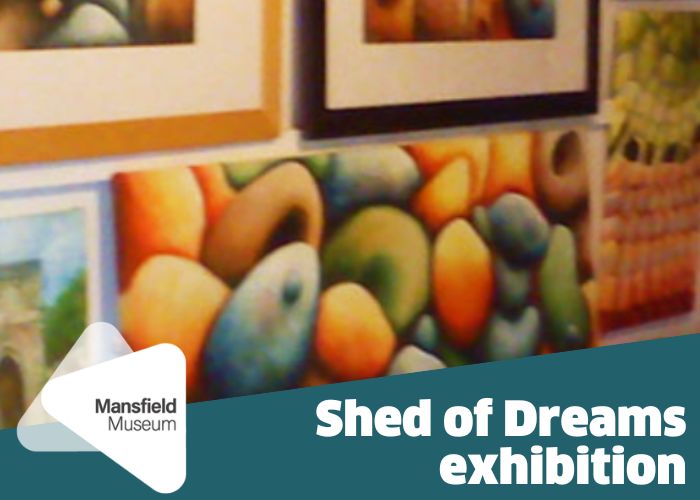 We cordially invite you to visit us at Mansfield Museum between Tuesday 30 May and Friday 7 July, to see local artist Jonathan Annable's latest exhibition, entitled Shed of Dreams.
The exhibition will allow you to view and explore new works of art by Jonathan plus his students from his various studio based art classes. The collection includes a new selection of both large and small oil paintings, the first time they have been on display to the public.
Jonathan tells us:
"The pandemic changed us all and I had to change how I provided art classes for my students due to having coronavirus, and my own recovery from it. I moved my art classes to my home studio - a 20ft workshop shed at the bottom of my plant filled garden!"
He continues:
"The art class lost some students and gained new ones too during the pandemic. This exhibition is a celebration of art and how it helped us during such a dark time in our history. Creativity and the art of making helped us to get through the pandemic together".
Jonathan has been working professionally as an artist and art tutor for the last 27 years and has his art in numerous national and international exhibitions and private collections.
This will be an exciting exhibition of varied art works and will contrast the professional artist and the student, with some art for sale during the exhibition. We look forward to welcoming you to Mansfield Museum to view the collection between 10am and 3pm Tuesdays to Saturdays.