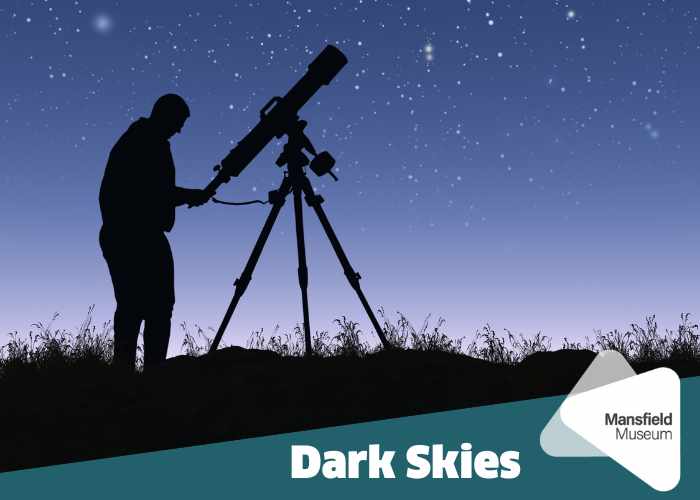 Mansfield Museum and Sherwood Observatory are collaborating to offer KS2 students the opportunity to look up, explore the wonders of the night sky and participate in a citizen science project.
We are offering you and your students a FREE half day session at Mansfield Museum between 17 January and 3 February.
Volunteers from Sherwood Observatory will guide your students through a range of hands on activities about space and astronomy. The school will then be given a 'goodie bag' for each student. It will contain a number of space related items and instructions on how they can participate in a real citizen science project to help us to understand how light pollution impacts astronomical observations in the UK.
No special equipment will be necessary to participate and your students will be invited to collect the data between the dates of 17 to 24 February 2023, before reporting back to us.
The workshops are free to attend and we may be able to provide some limited support towards transport costs. If you would like to participate, or for more information, please contact Rachael Boaler:
mansfieldmuseum@mansfield.gov.uk
01623 463088