Tour of Britain comes to Mansfield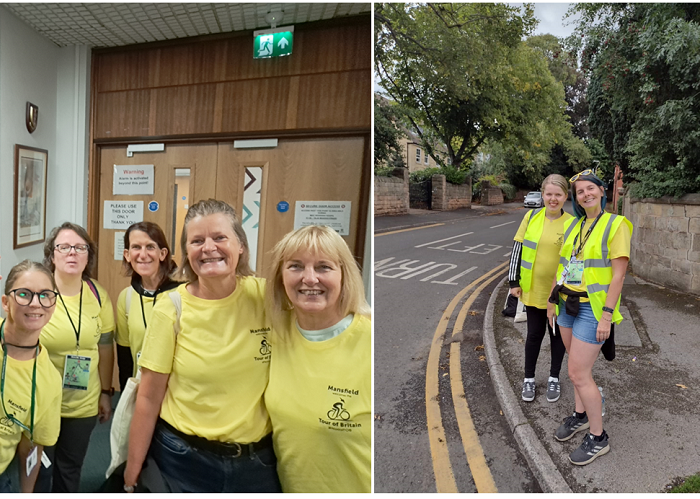 On Thursday 8 September the Tour of Britain came to town! and we were out in force to support it.
The cultural services team donned the high vis to support the event. We were out on the route, marshalling, talking to members of the comunitty and leading cheer squads. Its our mission to bring people together to create healthier, proud communities and supporting the Tour was a great way to do that.