Our Gift shop is officially open!
We have a range of gifts, cards and books, including items from Dukki Gifts & Souvenirs, Melissa Jan Art, Black Acres soap Pantry and many more.
We think they look wonderful on our new shop furniture from WasteNotWantNot.
Pop in and take a look next time you visit. We now accept card payments.
---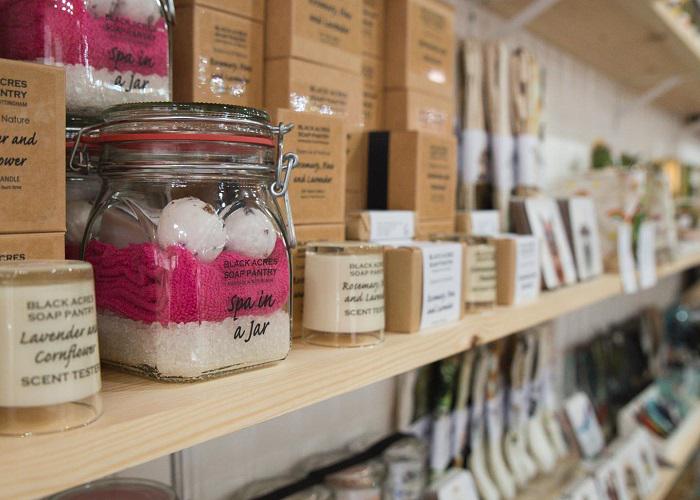 Black Acres Soap Pantry
Rob and Pete produce handmade, natural soap bars using the traditional cold process method, along with soy wax candles, bath salts, wax melts, and their fabulous Spa in a Jar gift set.
The most popular range is 'Essence of Nature', which uses only natural ingredients, essential oils, and botanicals, with no synthetic fragrances, foaming agents, or artificial preservatives.
Mellisa Jan Art
Mellisa creates a range of products from art prints, greeting cards, keyrings and wooden pin badges.
Her work is cute and funny and inspired by nature and wildlife.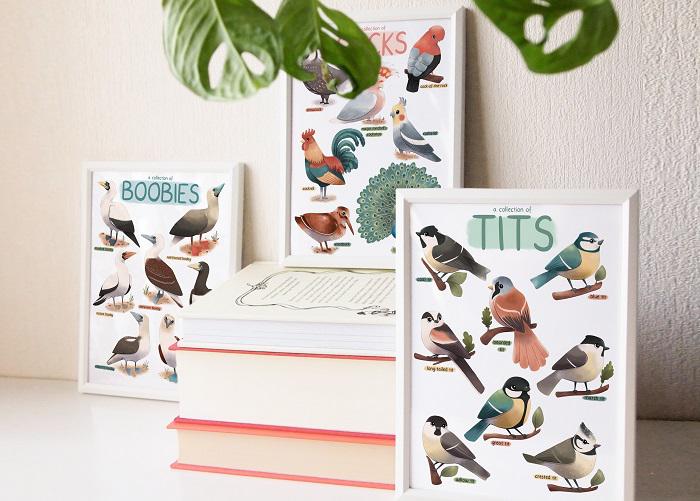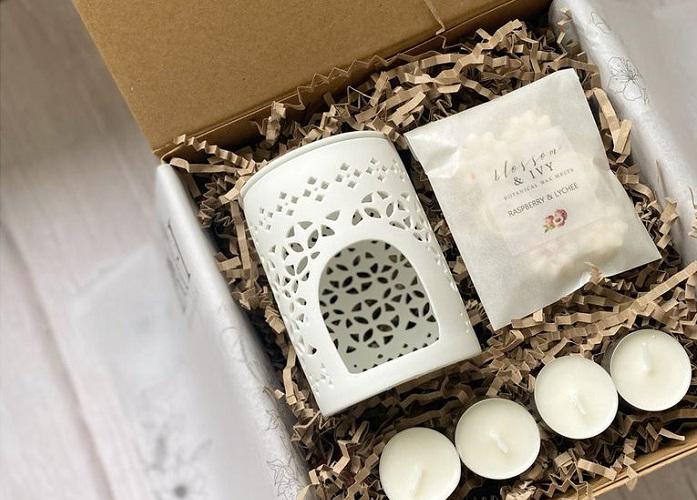 Blossom & Ivy Botanicals
Laura creates wax melts that are made using natural, plant-based wax, fragrance oils, mica powder and dried botanicals.
Her packaging is eco-conscious; the glassine bags the wax melts are packaged in are recyclable, biodegradable and compostable.
Munchquin
Behind Munchquin is Vikki, owner, designer, order packer and dropper off-erer, tea maker, social media uploaderer (yea, these are all legit words) you get the idea, one woman band and all that.
Everything we stock from Munchquin has been hand drawn, and with the exception of a few products, printed and pressed by me in my little home studio here in Leeds, West Yorkshire. I love creating bold, simple and colourful designs using shapes. With that in mind, you'll never find 'technically accurate' drawings of animals - and definitely not people (can't for the life of me draw hands / feet) - BUT you will find unique designs, created to put a smile on your face.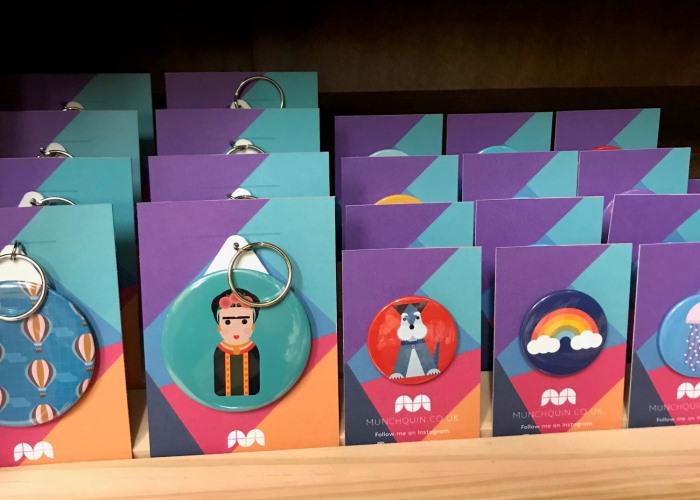 Me & Thee
We stock a range of mugs, coasters keyrings and cards from Maria, she uses Local sayings and phrases humorously explained in a dictionary definition style. Printed onto products to give as gifts to make someone smile.
Kay Jay Clay
Kerry makes bright, bold & beautiful jewellery using super lightweight and comfortable polymer clay. The perfect pop of colour and pattern to lift any outfit and any mood!
Wotmalike
Makers of fun character keyrings and coasters and funny local language products.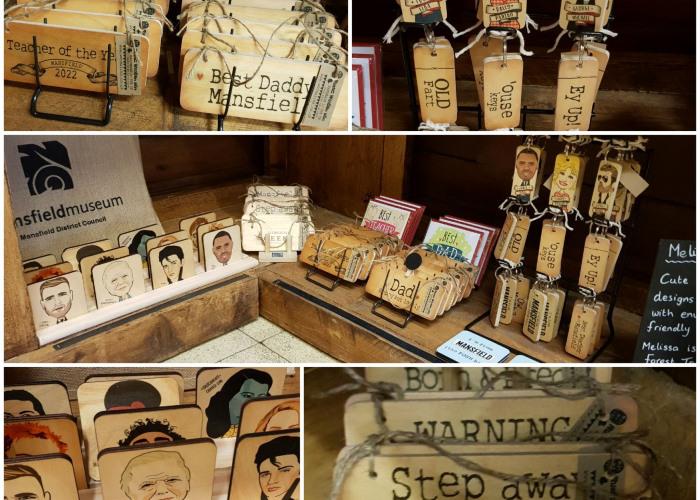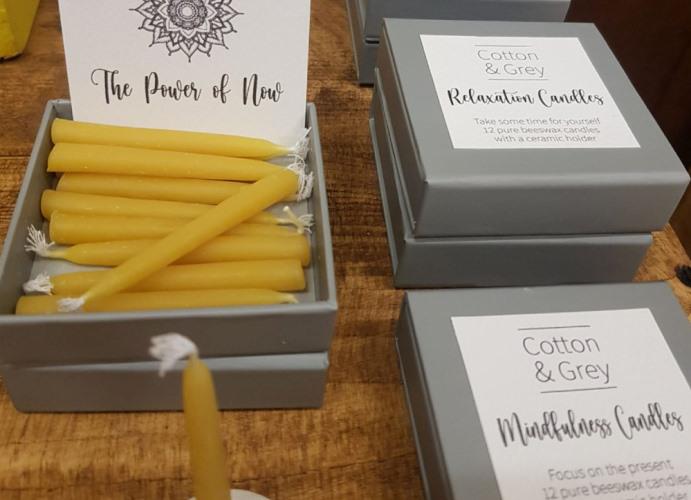 Cotton and Grey
Their Twenty Minute Candles came about when they put together a small box of beeswax candles and handwritten affirmation cards for a close friend who was struggling in lockdown to help her relax and restore her well-being… and she loved them!
Six months on and they became proud finalists in this years Gift of the Year.
Gourmet chocolate pizza company
The Gourmet Chocolate Pizza Company was created in 2007 by Helen Ellis. Inspired to design a unique high quality chocolate gift, our chocolate pizzas were born.
Our range now includes a range of chocolate gifts to enjoy with hot drinks, personalised gifts and much more.
All of our sweet chocolate pizzas & gifts are handmade by a small team of chocolatiers in Cotgrave, Nottingham, NG12 3HA.
We use only the finest ingredients, and are all handmade with smooth Belgian chocolate, chocolate curls and the highest quality toppings we can source.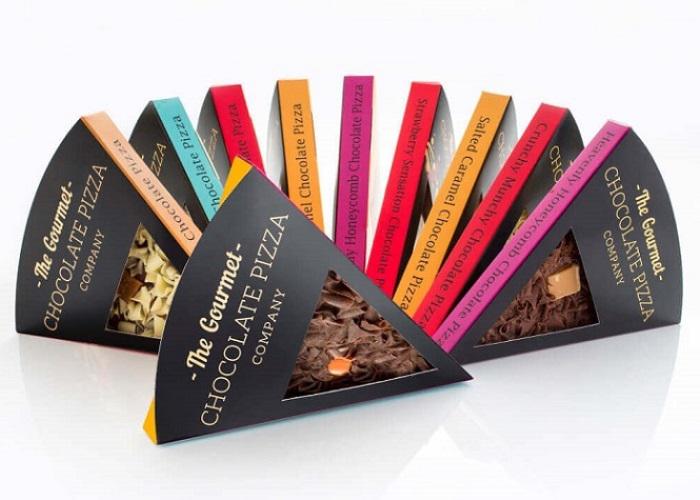 Stock our shop
We are looking for locally made and unique items to fill our shelves.
For more information or an application form please drop us an email at mansfieldmuseum@mansfield.gov.uk