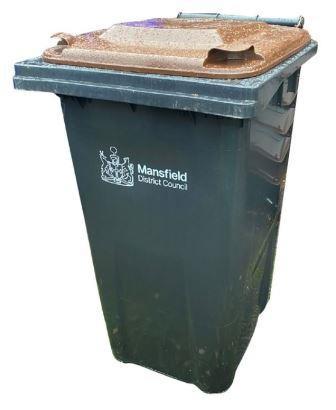 Due to a shortage of drivers and pressures on the service, we are unable to empty some garden waste bins this week.
We are using all means at our immediate disposal, including the use of temporary staff, to maintain waste collections and are prioritising the collections of domestic, clinical and recyclable waste. Unfortunately, despite these contingency measures, gaps in the service have been unavoidable. We are striving to resume a full service as soon as we possibly can.
We have been unable to deploy the following garden waste round:
Monday 30 May 2022 - Round 12
We aim to empty these bins by Wednesday, please leave your bin out and we will empty it as soon as possible.
To find out which round you are on, please visit our bin day lookup.
Alternatively, residents can take any excess garden waste to the local recycling centre. Locations can be found on the Nottinghamshire County Council website (opens in new window).
As per the service's terms and conditions, we are not able to offer a part-refund for any missed collections. We apologise for any inconvenience.
Residents are encouraged to sign up for free bin collection reminders.
For information about the service visit our bins and recycling pages.