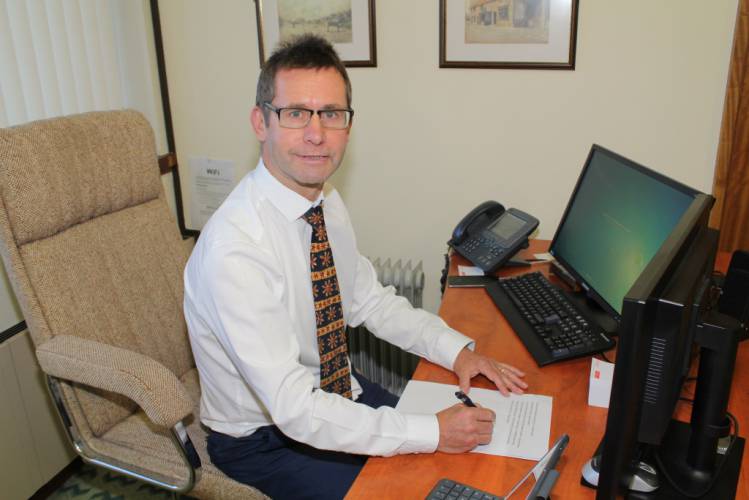 Mansfield District Council is urging local businesses to celebrate their success and support local apprentices by entering this year's Chad Business Awards.
The council is again a main sponsor for the annual competition and is underlining its backing by specifically supporting the Mayor's Apprentice of the Year Award. The deadline to submit nominations is 6pm on Thursday 26 September.
Executive Mayor of Mansfield Andy Abrahams said: "Young people are vital to our ever-changing workplace and these awards throw a spotlight on the contribution that the next generation will bring to the economy.
"The awards also allow local businesses to showcase their work and we're encouraging both well established and new businesses to enter.
"This is their opportunity to shine and to show their pride in the excellence and success they strive to achieve. It is a great way to enhance their company profile and motivate employees, as well as showcasing their achievements and reputation.
"The event is also an opportunity for this district to show its pride in and shout about what it has to offer the business community."
Recent research by the University of Derby found that Mansfield was among the top 10 locations in the country in which to start up and grow a businesses.
Previous winners of the awards have shown that there are financial benefits, too. Companies that have won a Chad Business Award in the past have subsequently enjoyed around a 38 per cent growth in sales.
The awards are happening at a time when the council has lots of exciting plans coming together for the district:
Mansfield Townscape Heritage Project which will see nearly £850,000 worth of Heritage Lottery Fund grants available to help restore key town centre buildings.
A multi-million pound investment in the town centre to rejuvenate the Old Town Hall and Stockwell Gate, which we recognise as a major gateway to the town.
The securing of up to £150,000 from the Ministry of Housing Communities and Local Government's Future High Streets Fund to help the council prepare for a further Government funding bid next year for up to £25m. If successful, this funding would support projects as part of a detailed strategic masterplan for the town centre's infrastructure.
The council's is committed to supporting the local businesses through start-up and growth grants, free advice sessions and skills training. Find out more on the Invest Ashfield and Mansfield website (opens in new window) or by calling 01623 463499
For more information about the awards, including the full list of categories and award criteria, visit Chad Business Awards website (opens in new window)