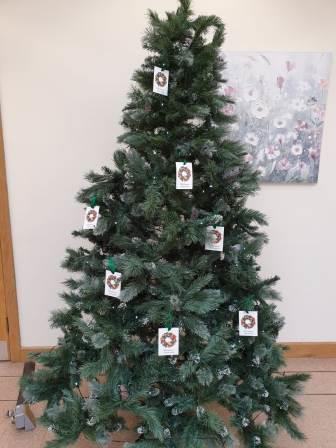 People are invited to remember their lost loved ones with a message on a memorial Christmas tree.
Every year Mansfield Crematorium has a memorial tree that people can visit to hang their tributes on.

Due to COVID-19, the crematorium office is closed and there is no public access to the building except for those who are attending a service.

To enable the tradition to continue this year, people are instead invited to email their messages to crematoriumcommunity@mansfield.gov.uk. The Crematorium team will write the messages on tags and hang them on the tree.

Cllr Andy Burgin, Portfolio Holder for Environment and Leisure at Mansfield District Council, said: "The tree proves to be a popular way for people to pay special tribute to their loved ones at this difficult time of year. We were keen to find a way to enable this to continue and it's great that we've received our first batch of messages, which are already on display. It's been a difficult year for many people but hopefully this will go a little way towards ensuring their loved ones are remembered."

People are asked to send their messages before 12noon on Wednesday 23 December to ensure they are on the tree in time for Christmas.

Unfortunately people will not be able to visit the tree to view the tags but photos showing the growing number of messages will be posted on our Facebook page (opens in new window).

The crematorium grounds remain open for members of the public to lay wreaths outside.
Mansfield Crematorium is managed and operated by a joint committee comprising representatives from Mansfield, Ashfield and Newark and Sherwood district councils.
Visit our Christmas opening webpage for the opening hours of the Book of Remembrance over Christmas and New Year.