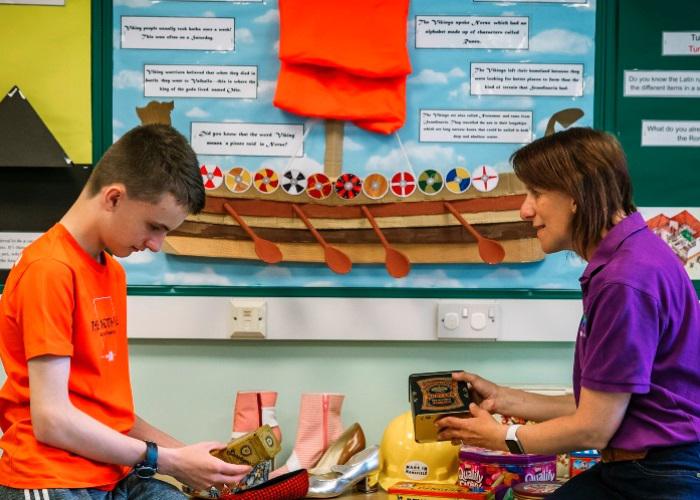 We understand that not all education takes place within a school setting. With that in mind we are pleased to be able to offer our sessions and workshops for those children who are home educated.
The sessions and workshops are run by Rachael, our Education Officer who has over 20 years of Primary teaching experience. They are hands-on, fun and practical and offer a unique experience for your child. Each session/workshop is suitable for a variety of abilities and children with additional needs or disabilities. Each session is linked to a particular theme and includes all the resources and activities which your child will need to take part.
We are pleased to confirm our Summer term 2023 sessions as follows:
Tomb Raiders
Tuesday 9 May 2023 (On sale Monday 27 March)
Suitable for ages 7 to 11
Discover what life was like as an Egyptian. Take a look at hieroglyphics, what they were used for and what it was like inside a tomb. We will also be discovering what life was like as an Egyptian child.
All in the game
Tuesday 4 July 2023 (On sale Monday 1 May)
Suitable for ages 5 to 7
Learn about the different types of toys and games, taking a close look at toys and games from the past, in particular Grandmother's favourites.
Each child/family group will require an adult to stay with them during their time in the museum – the adult will also be required to purchase a ticket.
Sessions will take place in person at the museum from 10am to 2.15pm, including a 45 minute lunch break. Places are limited, so we recommend that you book early to avoid disappointment.
Prices are £7 per child and £7 for 1 accompanying adult (both prices include 50p booking fee). Unfortunately there is not enough space for extra adults.
Bookings:
https://mansfieldpalacetheatre.ticketsolve.com/shows/873634729/events
https://mansfieldpalacetheatre.ticketsolve.com/shows/873634733/events
Education Officer
Rachael Boaler