GET THIS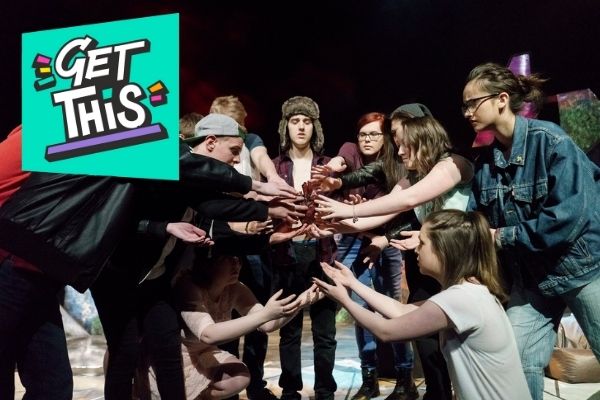 We believe that everyone should have the chance to be creative.
We know that care-experienced kids and young people need extra help sometimes to get involved in creative opportunities. GET THIS is all about us really getting to know what those needs are and helping looked-after children to be creative.
We want to learn more about our local fostering, adoption and care-experienced community so that we can design drama, music and dance activities with looked-after children in mind.
When we can get a bit more back to normal, we'll be offering some free activities for looked-after kids to join in with, so they can try new things and get a taste for their untapped potential. And for now, we're reaching out to carers and other adults who support care experienced kids so that we can learn from you too.
This isn't just a flash in the pan. Mansfield Palace Theatre (opens in new window) and Captivate (opens in new window) (Nottinghamshire's cultural education partnership) are planning ahead, so that for years to come there will be loads of accessible opportunities especially for looked-after children in Mansfield - GET THIS is just the beginning.
What we're doing right now is a lot of listening and learning. If you want to join us on this journey or get involved, please contact Education Manager, Chris Neil at cneil@mansfield.gov.uk or follow us on Facebook (opens in new window).