Mansfield Palace Theatre are providing some educational activities to help entertain and engage children.
Activities for children will be updated weekly.
Palace Theatre activities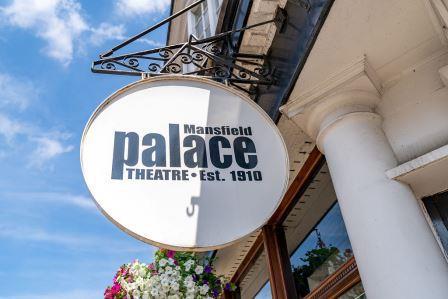 Fun With Stories – Goldilocks and the Three Bears
Have fun working with Sam to create your own version of the story of Goldilocks and the Three Bears, with a fun song that follows on at the end.
All the family can join in. Suitable for ages 5 plus.
The Midnight Gang
Chichester Festival Theatre, are sharing their performance of David Walliams hugely popular story, The Midnight Gang. This is free to watch until May 29th.
A bang on the head during a cricket match at his boarding school has landed twelve-year-old Tom in the children's ward of the spooky Lord Funt Hospital. Luckily, he's not on his own with the child-hating Matron and the scary-looking Porter. George, Amber, Robin and Sally are in there too, and they're not taking things lying down. When the lights go out and the clock strikes twelve, they're off. But will they let new boy Tom join their forbidden midnight adventures through the hospital's labyrinthine realm?
Drama warm up video
Drama warm up video by Practitoner Sam Pisarskis on behalf of Education at Mansfield Palace Theatre.
This video is suitable for ages 5 to 7.