Mansfield Museum are providing some educational activities to help entertain and engage children.
These activities will be updated weekly.
Wellbeing activity grid
When you go out for your daily exercise, try and see how many of these different items you can spot.

You could take a pen or pencil with you, to keep track of how many you spot using the grid below.
Make your own catapult
A catapult is a type of machine used as a weapon to throw rocks or other things, that would cause damage to something else.
Often, catapults were set on higher ground or on castle towers to let them shoot further. They shot rocks to break castle walls, or pitch or hot tar to set the target on fire.
Follow these instructions to make your own catapult, but be careful where you aim it!
Toys and games bingo
Let's have some fun playing with different toys and games.
Each day play with one of the different types of toys and games shown on the activity sheet, then cross them off the grid.
Egyptian necklaces
This is a fun project to make if you are learning about Egyptian life.
You will need: Paper plate, Scissors, Poster paint or felt pens, paint brushes, stick on gems/sweetie wrappers are optional.
Sending a hug
If you know someone who needs a hug at the moment, why not send them one in the post. Here are some lovely ideas to create your own hug which we are sure would be appreciated.
Museum of me
We would like you to contribute to our online exhibition over the next few months.
Please see our instruction sheet for further information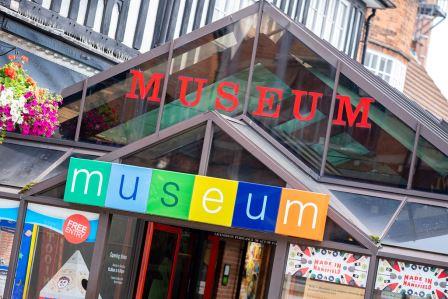 Habitats bird box
A habitat is a natural home or environment which an animal lives in. You can encourage birds into your garden by making a bird box for them to nest in.
You will need: an empty cardboard juice/milk carton, scissors, selection of paints, paintbrushes, a lolly stick (or something similar), a sticky label or white paper, PVA glue or varnish, coloured paper/tissue paper is optional, string or ribbon.
Follow these instructions carefully and create your own bird box using recycled materials.