During this unique and difficult period of lockdown, Mansfield District Council is supporting residents with a range of health and wellbeing material for you to access and utilise, and is suitable for all the family.
'Feel Good' will feature exercises, nutritional advice, educational activities and mental health signposting which will be updated weekly.
Whilst we all must take care of each other in the current climate, it is equally as important that we also take care of ourselves.
Take a look and you may be surprised by what you find and achieve!
'Feel Good' aims to:
Support residents on how to be active in around the home during lockdown.
Support residents and families to eat healthily during lockdown through healthy recipes.
Provide activities for families to take part in together during lockdown.
Raise the importance of mental wellbeing during lockdown and provide support through activities and signposting into support tools.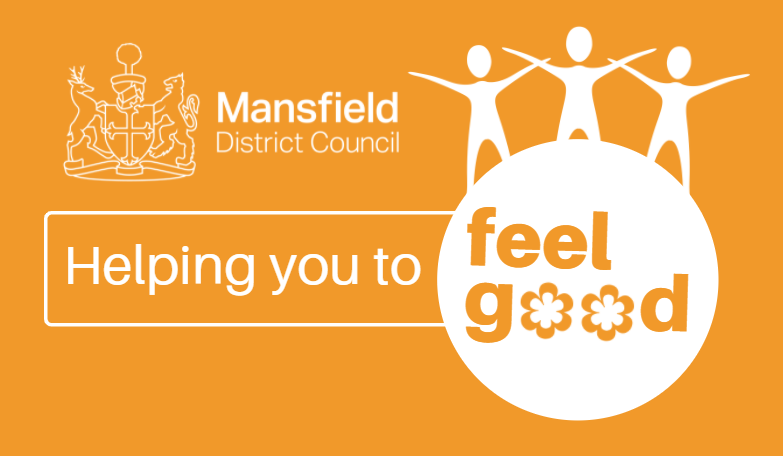 Exercise
During this lockdown period of spending more time at home, it is important to keep yourself active and consider your general health.
We have a range of exercises suitable for all levels, including primary and secondary children, and even armchair level! Have a go at some of the material which is updated weekly.
Nutrition
It's going to be harder during this time to buy fresh produce daily. But that doesn't mean you should shun healthy eating. There is evidence that frozen fruit and vegetables can be just as beneficial to you as fresh to achieve your 5 a day.
See our healthy recommendations and recipes to try at home, updated weekly.
Education
Mansfield Museum and Mansfield Palace Theatre are providing some educational activities to help entertain and engage children and connect you to the local historical sites that promote Mansfield.
Activities for children will be updated weekly.
Mental health
During this lockdown period of spending more time at home, it is so important to keep a check on your mental health and of those around you. It's understandable that we can struggle to process such a drastic change to our lifestyles.
Please find here lots of resources to help and support you.