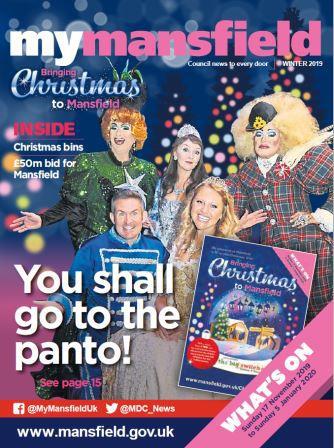 My Mansfield magazine is produced and published by us for all residents of the district, and is usually delivered to all households three times a year - March, July and November.
Download the latest edition here My Mansfield - Winter 2019 (opens in a new window).
If you or someone you know lives in the district but does not receive a copy of My Mansfield please contact Public Relations on 01623 463021 or email us at publicrelations@mansfield.gov.uk.
Want to advertise in My Mansfield? Go to our advertising page for the fees and charges.
You can view previous editions of our magazine below..